Wooly Fun 11 inch Figure 8 Tug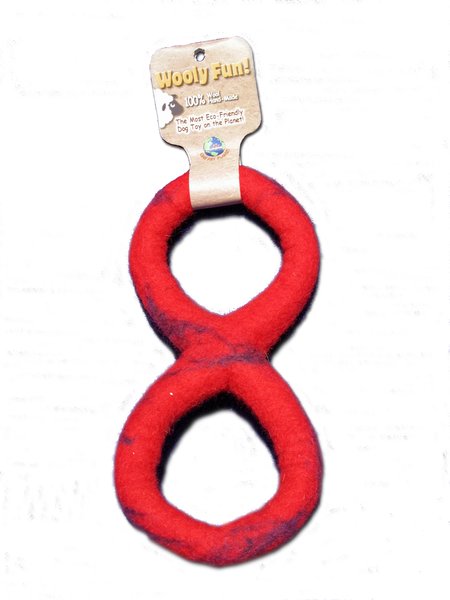 Wooly Fun 11 inch Figure 8 Tug
Wooly Fun! 100% wool handmade - washable too!
The Most Eco-Friendly Dog Toy on the Planet!
Eco-Smart
· No Chemicals
· Renewable Resource
· Eco-Friendly Process
Eco-Healthy
· Cleans Teeth
· Exercises Jaws
· Durable & Safe
This product contains human-safe AZO Free dyes. AZO free dyes are non-carcinogenic, colorfast, and completely safe.
It is recommended that pets be supervised when playing with toys.
Made in Nepal. Packaging made from 100% recyclable material.